Bypass windows password 7. How to Reset Windows 7 Password with or without Reset Disk 2019-01-12
bypass windows password 7
Saturday, January 12, 2019 4:28:39 AM
Vince
How To Bypass Window 7 & Windows 10 Password 2019? (Reset)
It might be on a paper, notbook or remote server such as EverNote. The basic principle of this program is to remove the login screen by setting the password into null. Are there any other good and convenient ways to bypass Windows password? Can anybody tell me how to bypass Windows 7 professional password? You computer is likely to contain crucial information, maybe it's personal or professional. So, with this procedure, windows 10 password reset you can simply avoid the login screen of the Windows 10 and gain access to the various controls of the Windows 10. Don't think you will never , I strongly suggest you to proactively create a password reset disk today.
Next
How To Bypass Window 7 & Windows 10 Password 2019? (Reset)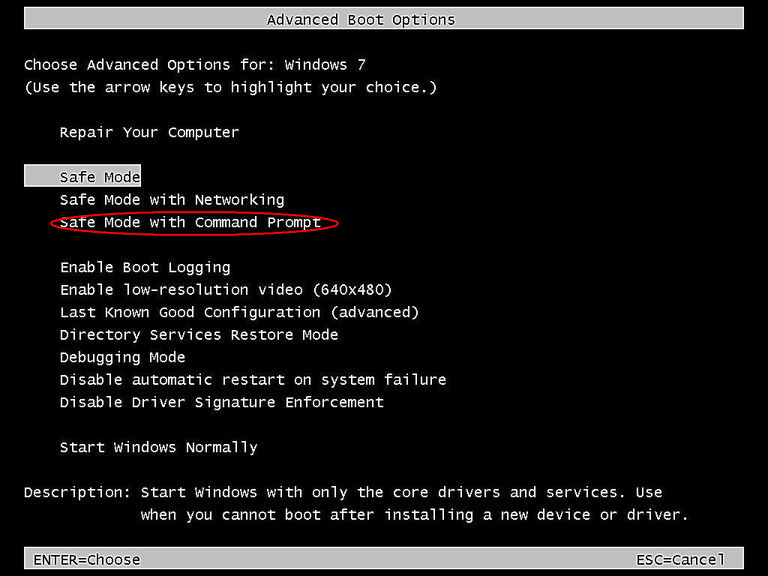 If you are uncomfortable with this then please use the recommended tool above. Case 2: How to bypass Windows 10 password when forgot password unable to login When you forgot Windows 10 password and be stuck at the login screen, the first thought comes to your mind must be how to bypass password and automatically log in. However, if you can run your Windows 7 in safe mode with command prompt, it will run command prompt to remove Windows 7 login password. But without password reset disk, how to bypass Windows password? Below is a guide on how to bypass Windows 7 password with Safe Mode with Command Prompt, which allows you to reset Windows password with command line. Most of us tend to provide a screen login password through which the laptop remains safe from the hands of unknown people trying to access it. Command prompt will be opened. If you are not able to boot your computer in normal mode or supposed your notebook is infected with Trojans or malware, you are able to get rid of them with Safe Mode.
Next
How to Bypass Windows 7 Password to Access Locked Computer
You might take a look at the Part 2 and then determine which method is the best. After installation, open the program as administrator Right-click on the desktop shortcut and select run as administrator. First, get an accessible computer from your friends or families and install the password reset tool on their computer. It is expert in cracking windows password without resetting disk or using cd. It is necessary that you keep it safeguarded from third party interruptions and data leakage. Thus… What can you do if you forget Windows 7 password? After logging in windows, I found the password of other accounts on a backup file. If the administrator account has been set a password, we cannot use the method to bypass the windows xp password.
Next
Easy Ways to Bypass Windows 7 Ultimate Password
The tool will now ask you which part of the registry you want to access. All Windows user account names will be listed for you. To help you get access to computer quickly, here we list top 3 ways to hack Windows 7 Ultimate admin and user password for your reference. Hello folks, the reason why you guys landed on this page today already indicates that you have forgotten the password of your Windows 7 computer. You will see the following screenshot when you open the program. Also check out our previous post of to remove the genuine error from windows.
Next
4 Ways to Bypass Windows 7 Password
It's one of the fastest ways to. Secondly, insert the password reset disk into the inaccessible computer and reboot it. This password reset tool is super easy to use and only requires 3 simple steps to conquer your computer password. So how can I bypass the password or reset it without reinstalling the system? It is quite safe as it won't damage your system and existing data on your computer. Why can Windows Password Refixer bypass Windows 10 password? So embrace yourself and get ready to access your computer again.
Next
How to bypass Windows 7 password When it is forgotten
In this guide, we are going to expose those tricks so that you can regain access to your computer just like before you got locked. When the computer reboots, the Windows login screen will no longer appear on the main windows becasue the password was removed completely from the computer. If not, move to Method 2 Method 2: Bypass Windows 7 Password with a Created Windows 7 Password Reset Disk If you in the past, below are the steps of how to get around forgot password on Windows 7: 1. Restart computer normally and you could bypass Windows 7 login password to sign in. So, the best option to reset your Windows computer is to use a professional password recovery software like Tunesbro — Password recovery pro to completely remove the password from your screen.
Next
How to Bypass Windows 10/7/8 Password without Resetting or Disk
Here, this article gives two ways for your reference. Now, you should be able to use this password to login again. The reason you need to do this is so that you can change the location from which the computer boots, also known as the boot order. The password bypass procedure doesn't overwrite your old password and make any permanent changes to your files. You can be sure that safety is the number one priority here and you can absolutely rely on its system functions to provide you the best of password recovery services. The whole process will be done in less than 5 minutes. This piece of letters, number and special characters is of crucial importance.
Next
How to Bypass Windows 10/7/8 Password without Resetting or Disk
Microsoft has made absolutely no way to remove or reset the password of your computer if you forgot it. Once you forgot password on Windows 7, it is a good choice to download the version compatible with Window 7. Bookmark this page to get more updates on windows 10 password reset. If you are a green hand with computer, there are still 3 common options for Windows 7 password recovery. Set a password hint when creating the Windows 7 password, which will remind you of the forgotten password. Luckily, there are still always a few methods to bypass your Windows 7 or higher computer without system reinstallation and data loss, but Some of these are time consuming or boring as you must walk through the whole process, and some are a few simple. Method 2: Bypass Windows 10 Password via Computer Management If you have other administrator or guest accounts setup on your computer then you can easily manipulate those accounts to change the password of your main profile.
Next
Easy Ways to Bypass Windows 7 Ultimate Password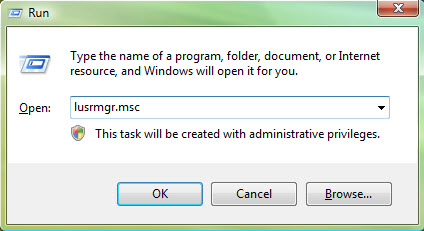 In any case, it should be easy to. But what if you did not create the reset disk beforehand? Method 3: Crack Windows 7 Ultimate Login Password with Professional Software If you're lacking a little luck and the solutions above failed to work, the best Windows 7 Password crack - becomes your best comforter. Launch the program in the computer you have access to. Press Enter and the password for that user account will be blanked. Or try professional but safe program - iSeePassword application to without system reinstallation. Now this method is applicable for all the Windows users and it would be quite interactive to gain access to the personal computer without having the tedious taks of remembering the password and simple set it up as a dynamic one.
Next
3 Ways How to Bypass Windows 7 Password Without CD/Reset Disk
Insert the Windows password reset disk to the computer and then restart computer. Read on from here Method 1: Bypass Windows 7 Logon Password in Safe Mode You can change Windows 7 password from safe mode in following steps: Step 1: Press F8 before the Windows 7 loading screen. Now, it's time to learn how to reset Windows password with the following two tips and tricks. Then program will be startup during the booting, you will see the main screen. So, basically, we are going to check out for situations when password is not required for logging to the Windows users account.
Next