Gain administrator access windows 7. How to Gain Access to Windows Administrator Account without a Password 2019-05-13
gain administrator access windows 7
Monday, May 13, 2019 12:05:58 PM
Barney
How can I obtain admin privileges on my Windows 7 PC?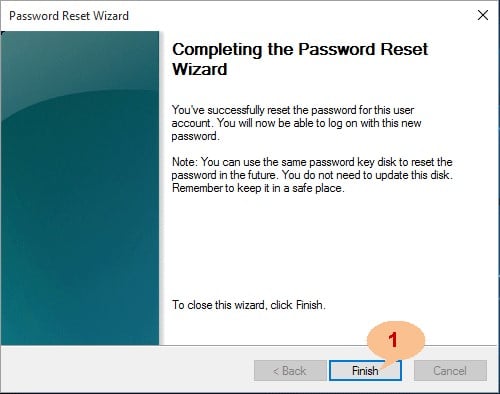 He also has suggested this can be done without console or physical access remotely. We just click on it, wait for a couple of seconds for Windows 8. I'm having the same problem Scott has. By taking ownership of a file or folder, in essence, you make it yours even if it belongs to another user, and by gaining full access, you bassically acquire permissions to do anything you want to it access, modify, move, etc. Be careful with the full administrator rights! What we will do is that we pick cmd. Read Also : Follow our newsletter to get latest related stuff directly to your inbox.
Next
Lost administrator access via registry Solved
This is a neat trick, but of course, you have to have the modify attribute set in the group that your login is assigned to. Step 1: Download and Install TakeOwnershipEx First, the archive that includes TakeOwnershipEx. I had two accounts, one admin and one guest. Anyway, I have three accounts on my Win7 Lenovo Ideacentre. If you are troubleshooting something that needs to run as administrator, you can enable it with a simple command. What we are about: quality and constructive discussion about the culture, profession and love of hacking. I've even attached a screenshot of what I just did on my machine - You are correct that after it has been swapped with Command Prompt it will function like that but it's not something you just do on the fly.
Next
How can a standard user gain access to an administrator account?
What you just said is if I stumble across an already modified machine I can use the trick. Warning: The built-in Administrator account has a lot more privileges than a regular administrator account—privileges that can easily get you into trouble if you use it regularly. Log into windows 7 with your personal account that holds the administrator access. Click Apply, and wait until the installation is complete. That has nothing to do with the original post or the exploit. Remember to remove the bootable media, so the system doesn't reboot back into the Lazesoft environment.
Next
Gain admin access on Windows using your guest account
The value of 1 shows the user on the welcome screen. Gaining Administrator access in Windows is easy, and we can do it in a few minutes on Windows 7, Windows 8. It should work the same with a Windows 8. It's best to remove it safely, so we avoid any chance of data corruption. Hey, i tested this out on my computer and once i copy the cmd. In this case on Windows 10 , you can use the following procedure to mark an application so that the operating system always prompts for a full administrator access token. U can download this bootable iso.
Next
Gain Admin Access Windows 7
Shut down the computer for a cold boot. The instructions below are based on Ubuntu version 10. Ummm, I forget what else I've tried now. Luckily, on my machine, anyway it looks like you can access your hidden Administrator account from safe mode. I do not want to do a complete re-install of operating system or I will loose data.
Next
System administrator Windows 10, how to activate the full admin account?
You have to modify the permissions on the file itself take ownership, etc and then do the swap and set the permissions back. This method works on nearly all versions of Windows, including Windows 8. Was this from an upgrade? However, none of those have sethc replaced by command prompt. Intermediate questions are welcomed - e. Then right-click on it and select Properties.
Next
How can I obtain admin privileges on my Windows 7 PC?
If we get any error, it probably means that we haven't renamed the original Utilman correctly. The best course of action is to select the Administrator account, which is disabled by default. The last possible values is 65536 0x10000. It the same if i download any file i want to store it in other partition i need to run it as admin. Another way Go to Start Type Control UserPasswords2.
Next
How to Gain Access to Windows Administrator Account without a Password
Thus, you can enter Windows as an administrator-level user. With a standard user you are unable to install any programs. Don't worry, t his will have no adverse effects on your system. First of all thanks a lot sree for the comments, that will satisfy a few of the above commentors. Changing permissions on the filesystem as suggested by ha14 may get you the results you are currently looking for, but it will also reduce the overall security of your computer if you are putting your stripped account into the permissions list. When the logon screen appears, it will probably contain a user you've never seen before, Administrator, that does not have a password. Rather than the sticky prompt, you now have an extremely high level shell.
Next
How to Gain Administrator Access in Windows Without a Password
No, no, no, no, and no. From the top menus, select Applications, Accessories, Terminal. Also once you have the shell up you can just run explorer. Soon, the disk will be ready. Still, I cannot get administative permissions to do anything, such as saving a file. I have created a second user account as Administrator.
Next
Lost administrator access via registry Solved
That isn't something you just do as a normal user. General Discussion Hello All, I have set up a standard user account on my Son's laptop, but there are software programs I would like him to have access to, without me having to log on with Administrator ever time. I have written almost every detail. General Discussion Adobe told me it needed to install updates. The following methods will only work for local accounts.
Next